Advancing the Legacy of America's Darling
A few words from President Marty Martin, Drake University:


"By the age of five, Jay Norwood Darling, the son of a pastor, already had a sketchbook in hand as he explored his 1870
'

s outdoors. His sketching talents led to his 15,000 plus cartoons that helped shape our American landscape. His footprints are alive today in many of the organizations he founded. A modern day Renaissance man, Jay N. "Ding" Darling was a master at bringing people together to partner and cooperate in realizing what for some would be dreams, creating a better world through compromise while respecting nature. Today is the time, now more than ever, to reflect, develop and create a sustainable Institute dedicated to preserving one of America

'

s greatest national treasures and to fulfilling the promise I made to Darling's grandson, 'Kip' Koss, and his wife, Andrea."

—–Sam Koltinsky, Director of Legacy Development and Jay N. Darling Nationally Recognized Expert

The Jay N. Darling Institute at Drake University in Des Moines, Iowa, is a celebration of one of America's treasures and Iowa's most beloved and remarkable citizens – a true "Renaissance man." Jay Darling's ability to build partnerships, produce extraordinary results, and balance good business with quality of life makes Jay N. Darling an excellent role model for those looking to design and implement policy in the 21st century.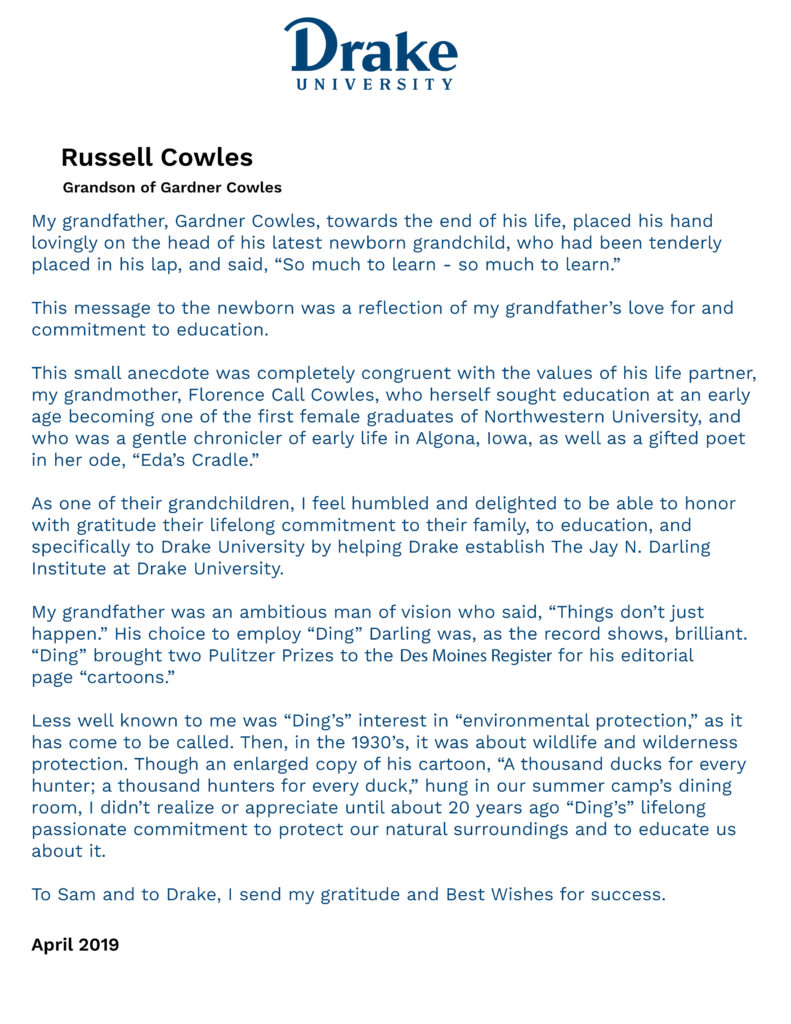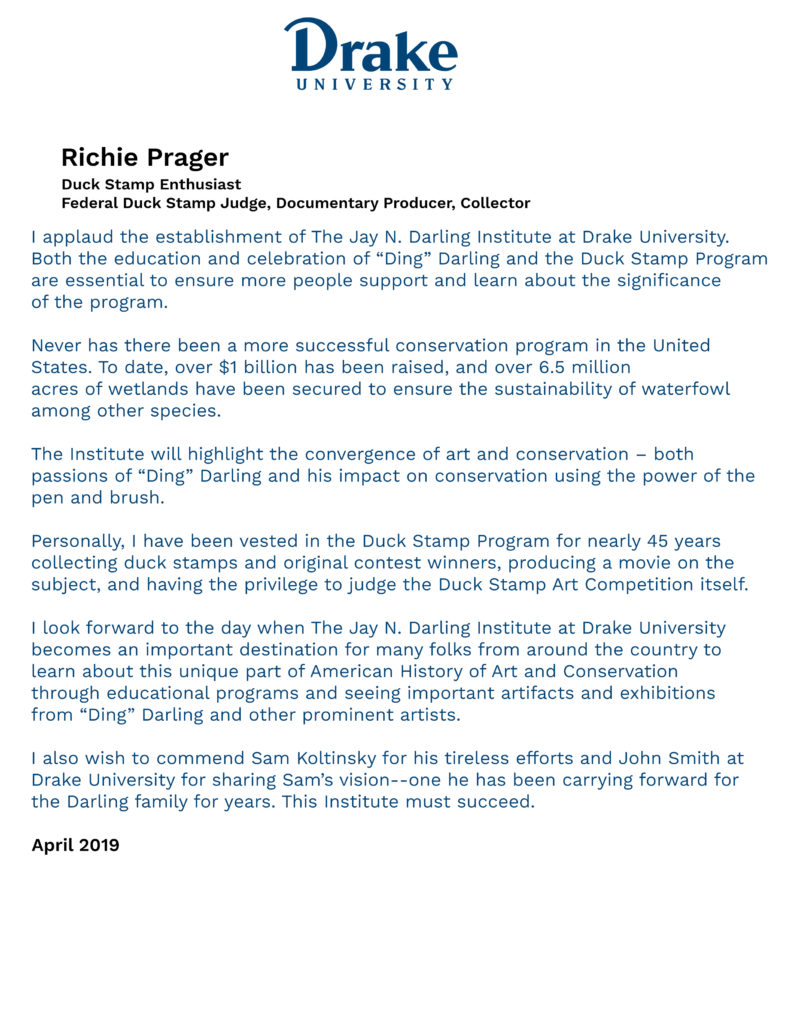 Please join us in stewarding and fulfilling the promise for future generations – the Jay N. Darling Insitute at Drake University – by clicking on the following link: https://alumni.drake.edu/darling
More thoughts about the Institute from Richie Prager: