Federal Duck Stamp Contest 2023
More than $1.1 billion for the acquisition and preservation
of more than 6 million acres of wildlife habitat
Remembering Maynard Reece
1920 – 2020
Maynard has been more than a friend to all of us. He has shared, inspired, and provided us with a template for appreciation and stewardship. I first interviewed Maynard in 2012 and learned about his mentoring under Jay N. Darling. Through the years, Maynard continued to share his stories. I am honored to share with you the following clip in honoring Maynard's legacy, while at the same time honoring all of you who make our world better through wildlife, nature, and art. Thank you, Maynard. Soar high!
Maynard Reece paid tribute to Darling's death with this article in the Des Moines Register.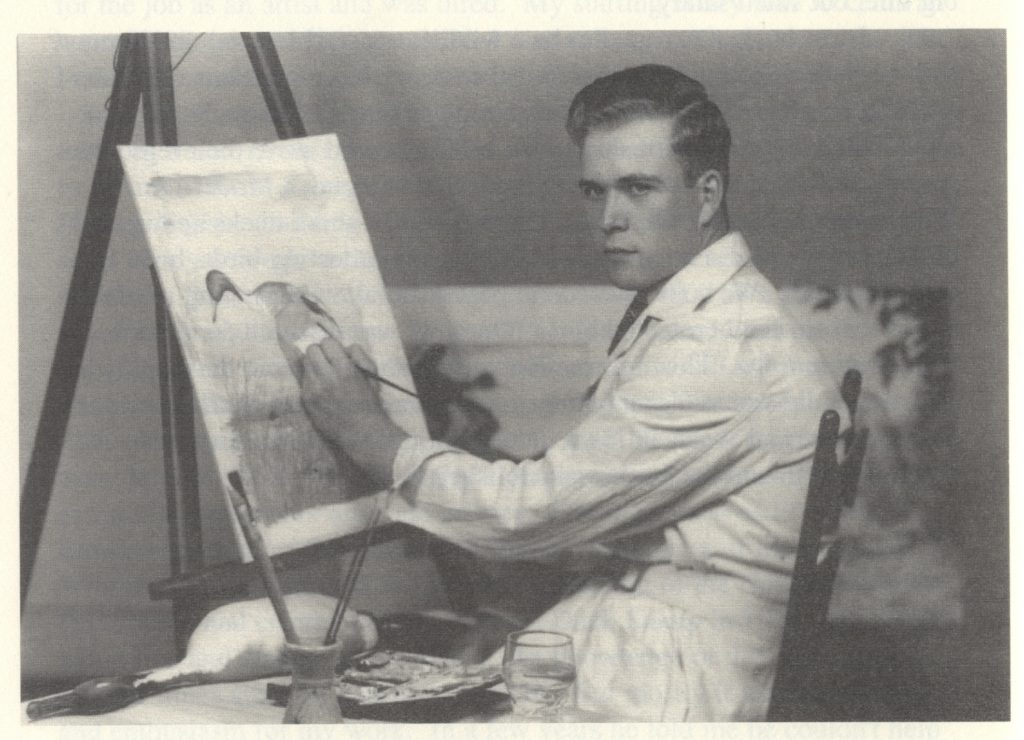 Maynard Reece, Age 19
Five-time Duck Stamp winner, Maynard Reece, celebrated his 100th birthday on April 26, 2020.
Events Schedule Exhibits Previous Winners Darling's Duck Stamp Story
Maynard Reece Canadian Duck Stamp Speaker's Series
Duck Stamp Home