Darling's Letter to Dr. Laurence Jones, Founder of Piney Woods School
What a Way to Celebrate Legacies!
The Pine Torch
The Piney Woods School Newsletter
January – March, 1960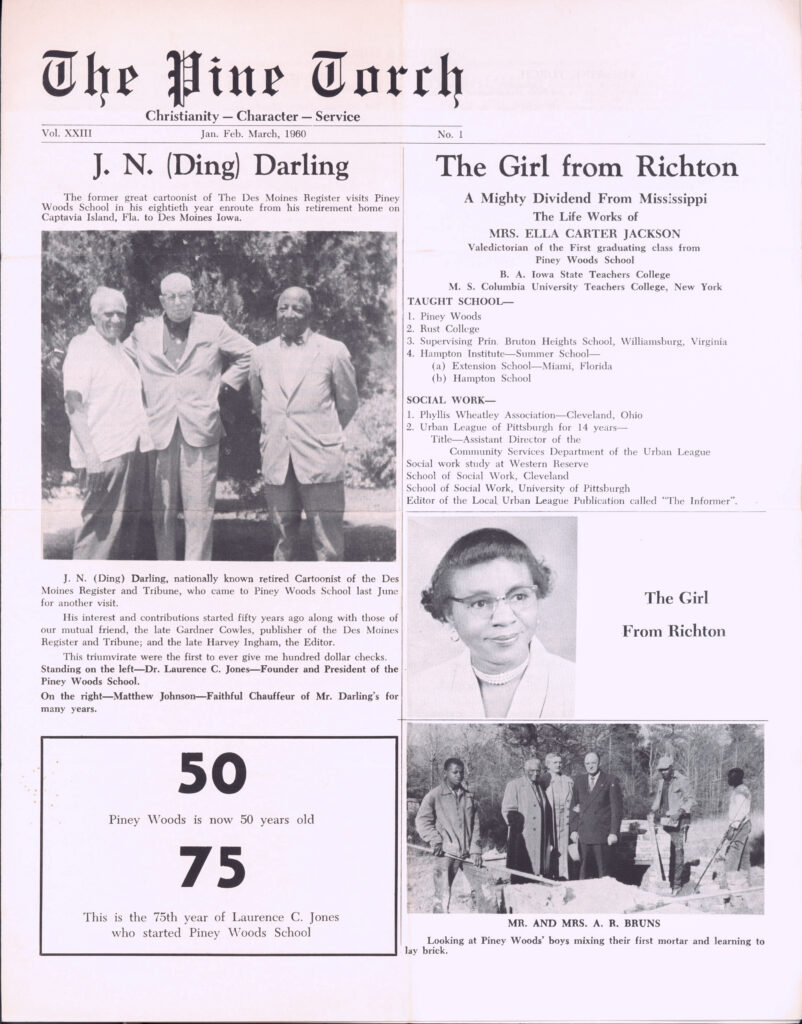 The Piney Woods School Founder's Weekend Celebration
November 6-8, 2020
The Piney Woods School will celebrate 111 years of continuous operation at the 2020 Founder's Day Celebration Gala on November 6-8. In 1909, Dr. Laurence C. Jones made his way to rural Mississippi to build a school to combat the high illiteracy rates there. With $1.65, a Bible, and a desire to educate, Dr. Jones became the stuff of legends. The struggles and obstacles he faced in the beginning were difficult. However, he knew if he was persistent and determined, the true spirit of learning would take root. With the early support of Jay N. Darling, Gardner Coles, and Harvey Ingham, the school became a reality. This year's events will be virtual and will include a live news event announcing Piney Woods's listing on the National Registry of Historic Places on November 6. On November 7, a speaker will deliver the Founder's Day address, and Helen Woods Jones, daughter of Laurence Jones and member of the Sweethearts of Rhythm–the first integrated all women's 1940s jazz band, will be honored. For more information visit www.pineywoods.org and www.smithsonianmag.com.